Best Gutter Service specializes in Gutters and Rain Gutter Systems.  We've been installing, repairing and cleaning gutters & downspouts suburban Philadelphia since 1986.  We pride ourselves on our expertise, professionalism, reliability and affordability.  Our team of mechanics have been together for over 15 years and we can handle any gutter project.  CALL TODAY for 10% OFF WINTER NEW CLIENT SPECIAL.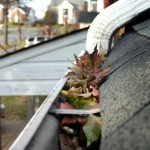 Gutter Cleaning – Many homes need their gutters cleaned once or many times per year.  Clogged gutters result in water leaks into your home at the foundation level or into the walls and windows.  A simple gutter cleaning can eliminate or reduce potential leaks which can lead bigger problems – mold, mildew and respiratory issues.   We offer yearly gutter maintenance plans and single gutter cleanings at low rates.  We offer free estimates.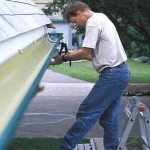 Gutter Repair – Over time gutters have a tendency to sag or break resulting in poor water flow.  Resting water can result in gutter leaks.  We repair and and replace sections of gutters at affordable prices.  We can easily match the existing gutters.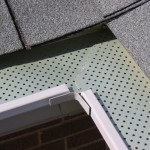 Gutter Guards – We've installed 1000′s of gutter guards.  There are many manufacturers – the most popular are Leaf Shelter by U.S. Aluminum, Leaf Relief by Alcoa, Shur-Flo, Rhino Guard and Real Cover by Raytec. All Gutter Protection Systems carry a LIFETIME NO CLOG WARRANTY. We choose which gutter guard to install depending on the pitch of the roof and other environmental factors.  Certain gutter cover perform better different situations.
Gutter Installation – We install gutters on both new construction, older homes and businesses that require new gutter installation.  The Gutters we use are 100% aluminum K-style gutters which come in multiple sizes – the most common are 5″ and 6″ inches. Downspouts generally come in two sizes 2″ x 3″ and 3″ x 4″. They also are available in 3″ and 4″ round styles. We also install half round and copper gutters in same sizes. Our   K-style gutters are installed using the threaded hidden hanger method. K-Gutters are available in many colors.  Half round are offered in white, brown and copper. Half round gutters are installed using shanks and circles.  All old material is hauled away at job completion.
Gutter Maintenance Contracts – Our maintenance contracts are set up after an initial visit – during the Free Estimate.  Typically we review the existing gutters and downspouts.  We clean all gutters and downspouts.  Then we apply a silicone sealant to all end caps, outlets and any seams (assuming they are not seamless gutters).  Seams are the areas which are the most likely to develop leaks and drips. We review the landscaping, tree situation to calculate an effective  maintenance schedule that fits there needs and work out special contract pricing.  All debris will be removed.  Our contract includes a service warranty for any problems that arise while they are under a maintenance agreement
Our Services – All of our services include the removal of construction and material debris at no extra charge.  We also include a complimentary sealing that helps prevent leaks in the future, potentially saving you hundreds of dollars.
Our Mechanics – Our Gutter mechanics are experts in their field all having a minimum of 10 years of on the job experience. We have employed the same crew for 15 years to ensure consumer satisfaction and to maintain clean and reliable work in our customer's property.
Our Gutter Services Include:
Gutter Cleaning
Gutter Repairs of all Types
Gutter Installations Seamless Gutters in 27 Shades
Half Round Gutters
Copper Gutters
Gutter ProtectionGutter Guards
Gutter Covers
Gutter Screens
Gutter Mesh