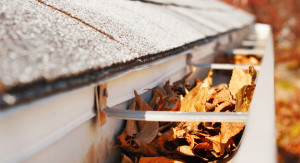 Gutter Guards and Gutter Protection  – At Best Gutter Service we pride ourselves on carrying the best quality gutter guards.  Gutter protection is really important because it can keep your gutters from clogging and your home from flooding.   A small investment can save time and potential major expense.
Your Home is Unique.  Every home is unique – the roof pitch, exposure to the elements, trees and foliage all effect the decision of which gutter guard to use.  That's why we carry many different types of gutter guards.  Each has its own benefit and can be used for different applications.  Once we inspect your property we can help you decide which product to use.
All Major Brands of Gutter Covers.  We've installed 1000′s of gutter guards in the Pennsylvania suburbs and we know which work best for each situation.  Our favorites are:  Leaf Relief and Leaf Shelter.  We carry most of the popular gutter protection systems but we always recommend Leaf Relief and Leaf Shelter.   Leaf Shelter is manufactured by U.S. Aluminum, Leaf Relief is manufactured by Alcoa.
Gutter Protection Price Quote Guarantee.  If you are considering a new Gutter Protection System, Gutter covers, or gutter guards please call us for custom price quote.  We are so confident in our gutter cover prices that we will meet or beat any professional gutter cover installation prices.